Interested in Joining The Team?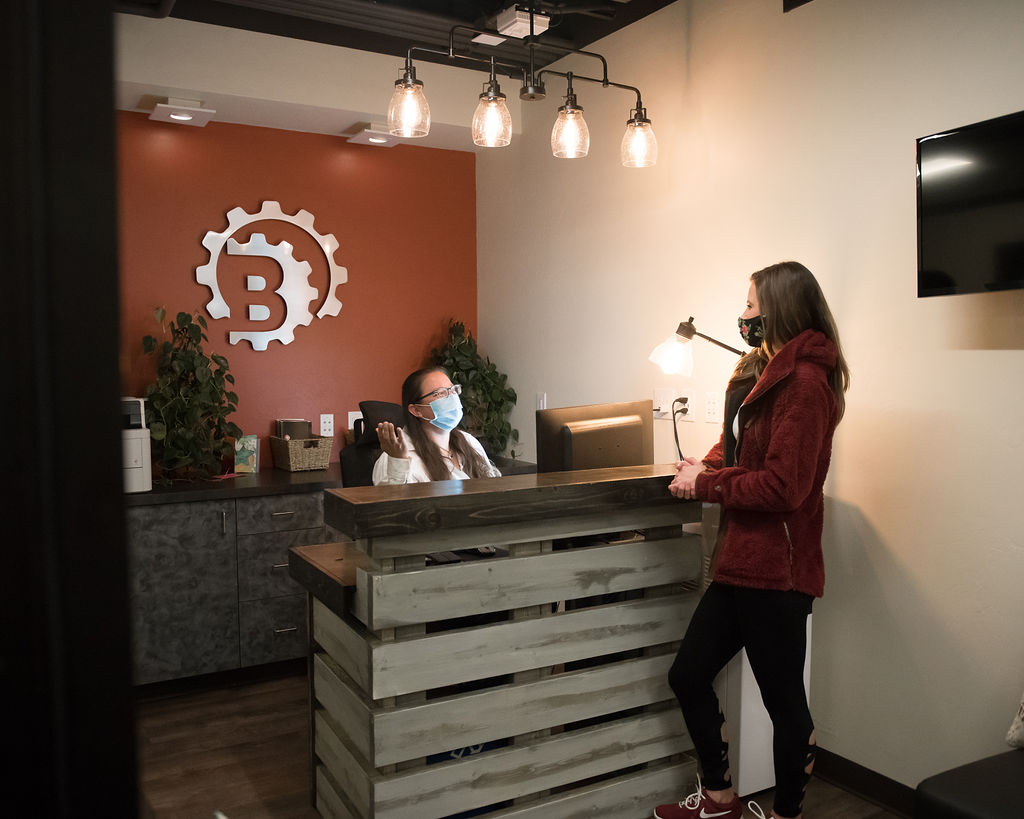 Balance your professional life with your home life.
For our professionals it's about balancing work and life to create a high level of career satisfaction while still engaging fully in all aspects of living life. Studio B is a place for diverse health practitioners focused on developing health and wellness treatments.
Within a variety of expertise areas, professionals are able to work with clients in a private comfortable space, develop personal businesses and brands, and find support from a team of other like-minded providers while
 growing their businesses, reaching a larger audience, collaborating with other like minded providers, and focus on honing their professional craft with purpose and meaning.
Professionals share Studio B through an online scheduling program. And while practitioners and therapists are individual, the concept is very team-like. 
Professionals are not in competition with each other, but rather the synergy of bringing varying expertise into one space, provides a more comprehensive approach for the member-client and enhances the business of each individual practitioner.
Studio B is a co-working cost-sharing flex space set up for you to do what you to best. Meet with your clients and serve our community.
Studio B handles the administrative, marketing, and business operations of our practices so we can focus on delivering great health care.
We are looking for motivated individuals interested in building private practices, a personal brand, becoming an employee, or looking to keep up with their clinical skills while working in another capacity. 
Studio B is set up for you to balance your work and your life so you can follow your passions.
If you feel your specialty would fit with Studio B's vision and mission to serve people in a creative and collaborative space. Reach out to us, we are always looking for options to help our clients CREATE the life they want. 
If you are interested in becoming a member of our collaborative, please submit a resume and 3 references to [email protected]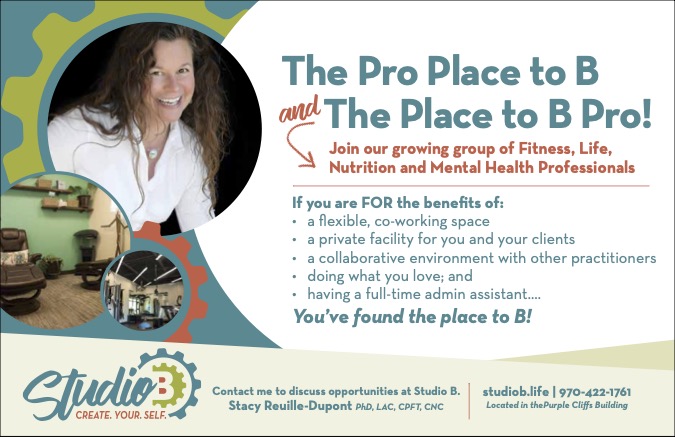 Team Member Comments from our recent provider survey.
Happy Providers = Happy Clients
Team Member Answers to The Survey Question: Is there anything we did well (over the 1st year)? 
At Studio B our goal is to make a comfortable, inviting, and easy space for providers to service people. So often we (providers) are asked to work in environments that are not supportive of us while we are expected to support others. We are very proud our providers are feeling the love and comfort go being supported to do the work they love.
1. The physical communication between myself and staff is good when I am there. (providers have telehealth/online options and can chose when they want to work in the office space)
2. You create a very welcoming and inclusive feeling environment. You make it clear that you really value your practitioners and the work we do.
3. I love the concept of the business and the team! The business and team are welcoming ! I also think that the advertising and marketing had been a huge success! I have told many people about my new employment through Studio B and nearly everyone I tell has heard of us! With this being a fairly new business, I find that impressive! (at Studio B we help you advertise your services and handle all the marketing for the studio which includes our practitioners)
4. So much. It has felt very easy to work here, and I feel proud to be a part of the team.
5. I have been referring people to work with us at Studio B.
Ready to Create Your Self?