An Integrative Healthcare Studio in Durango, CO
We are an Integrative Healthcare Studio in Durango, CO specializing in individualized treatment and coaching for optimizing your health. We are a health clinic that feels like a health club. With 6 treatment rooms and a private personal training studio we make the process of lifestyle change and behavioral health treatment fun in a supportive environment designed with your privacy in mind.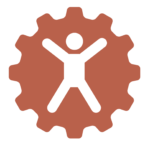 A Place to Build Fitness, Increase Wellness, and Stick with Healthy Nutrition Plans.
Personal training, nutrition coaching, weight loss/weight gain, sports/event performance, non-medical pain and chronic disease management, registered dietitian services, semi private small group training classes.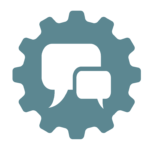 Therapy, Coaching, Action. Make the changes in your life with support and success.
Individual therapy, groups, family & couples counseling, academic assessment & counseling, kids, teens, and addiction treatment.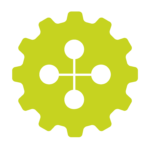 Meditation, Reading & Resources for Growth, Build Healthy Relationships.
Meditation, Private & Semi Private Yoga Sessions, Academic support, Life coaching.

WHO We Are:
13 Individual Professionals focusing on providing a holistic approach to wellness, you've heard it said that health must incorporate all areas of your life, but we actually do it all under one roof. Studio B offers a multi-pronged approach to a balanced, healthy life. We want our clients to feel vibrant and alive, healthy and accepted.
WHAT Are We:
Studio B is a Wellness Studio offering Fitness, Behavior HealthTherapies, Nutrition, and Wellness Coaching. We are a place to find support on your health journey. We help you prioritize your action to make effective and lasting change.
HOW Do We Do This:
We offer behavioral health treatment, personal training, nutrition coaching all in one location with professionals working together to support your health goals. We help you put the pieces together to stay balanced and strong on throughout life's journey.
WHY Do We Do This:
Because we know change isn't easy, it is hard to know what to prioritize first in creating your best health. Change your body, change your mind, change your life. We help you retrain your brain and body to achieve balance. We want you to feel vibrant and alive. We help you make the best decisions building health through lifestyle decisions focused on body, behavior, and balance in your life. Life is a journey and we want to help you chart your course, we are helping you mend and adjust your sails to move forward with confidence and strength while recognizing life is not always a calm sea.
WHERE Do We Do This:
Durango, CO and online around the world. Flexible scheduling available contact us to discuss your scheduling needs.
WHEN:
Our professionals meet you where you are on your journey. We create individualized programs to help you Create. Your. Self. If you are ready to take your life to the next level, check out our services and calendars to start your journey now. What do you want to work on today?