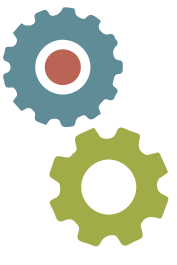 Why Create An
Integrative Healthcare Studio?
Often, people are looking to make a change, need help to adhere to new, healthier  behavior, want a physical program to complement mental health treatment, or are looking  to take personal fitness to the next level. Wellness coaching can make a difference.  
It is our experience that physical and mental health care have been siloed too long. By  separating each modality, we lose focus on the bigger picture.  
Our clinic views healthcare as holistic in nature, revolving around personal choices, and focused on personal responsibility, rather than as a symptom management, linear cause, and effect system. Studio B includes many aspects of personhood when considering how to treat health issues.  
Optimal health translates into a client feeling better about themselves. Increased positive self-perception (self-esteem, confidence, and efficacy) translates into a better partner, friend, parent, co-worker, and community member. A higher functioning community member indirectly decreases societal costs (health care, social support networks, public safety, etc.) and increases community support (civic engagement, philanthropy, community participation, etc.) as well.